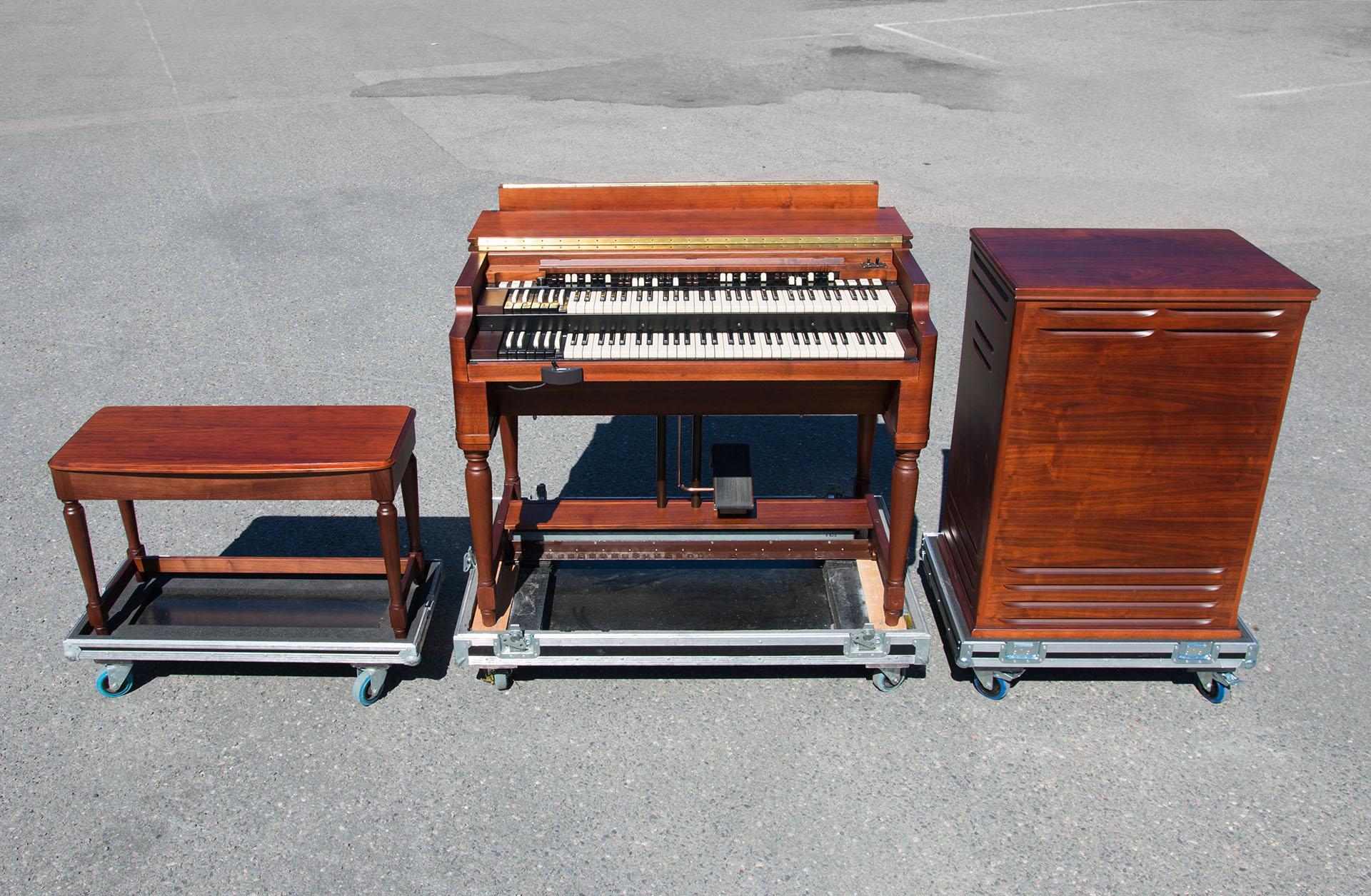 Hammonds and Leslies
Newtone currently has totally restored Hammonds and Leslies for sale, these are all delivered with a one year warranty, please contact us for pricing and availability.
History
In 1990, our chief technician (Tom Erik) bought his first Hammond. This was a Hammond BC produced at "Boosey and Hawkes" in England. This instrument needed a lot of service and since no one could help out with the restoration, he had to acquire the knowledge by himself. This took several years and meanwhile, more information became available on the emerging internet. This made the restoration job much easier and after a few years the instrument was playable. This was the start of what is today one of Europe's leading workshops for Hammond and Leslie. PS: We still have the Hammond BC in our collection.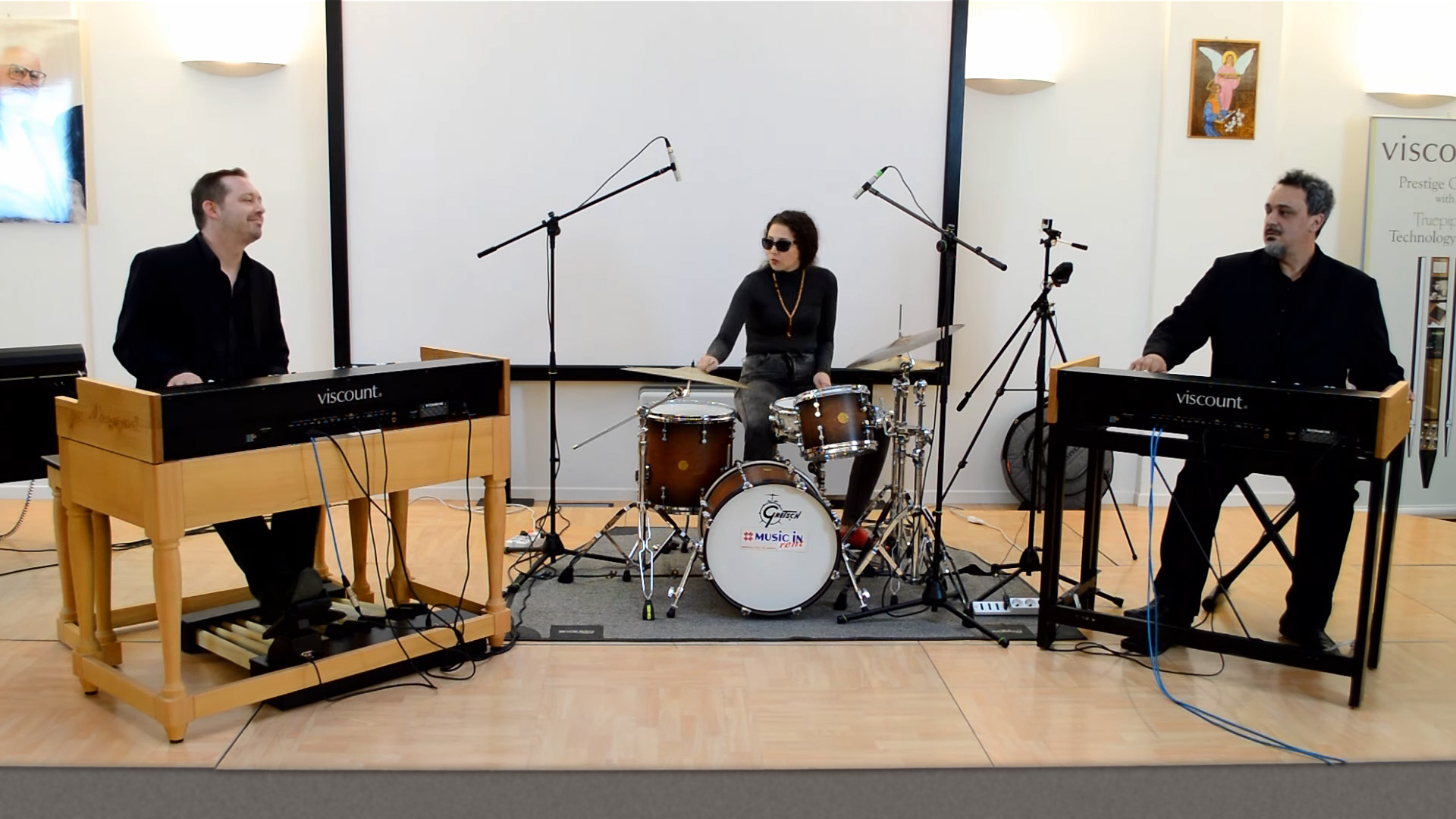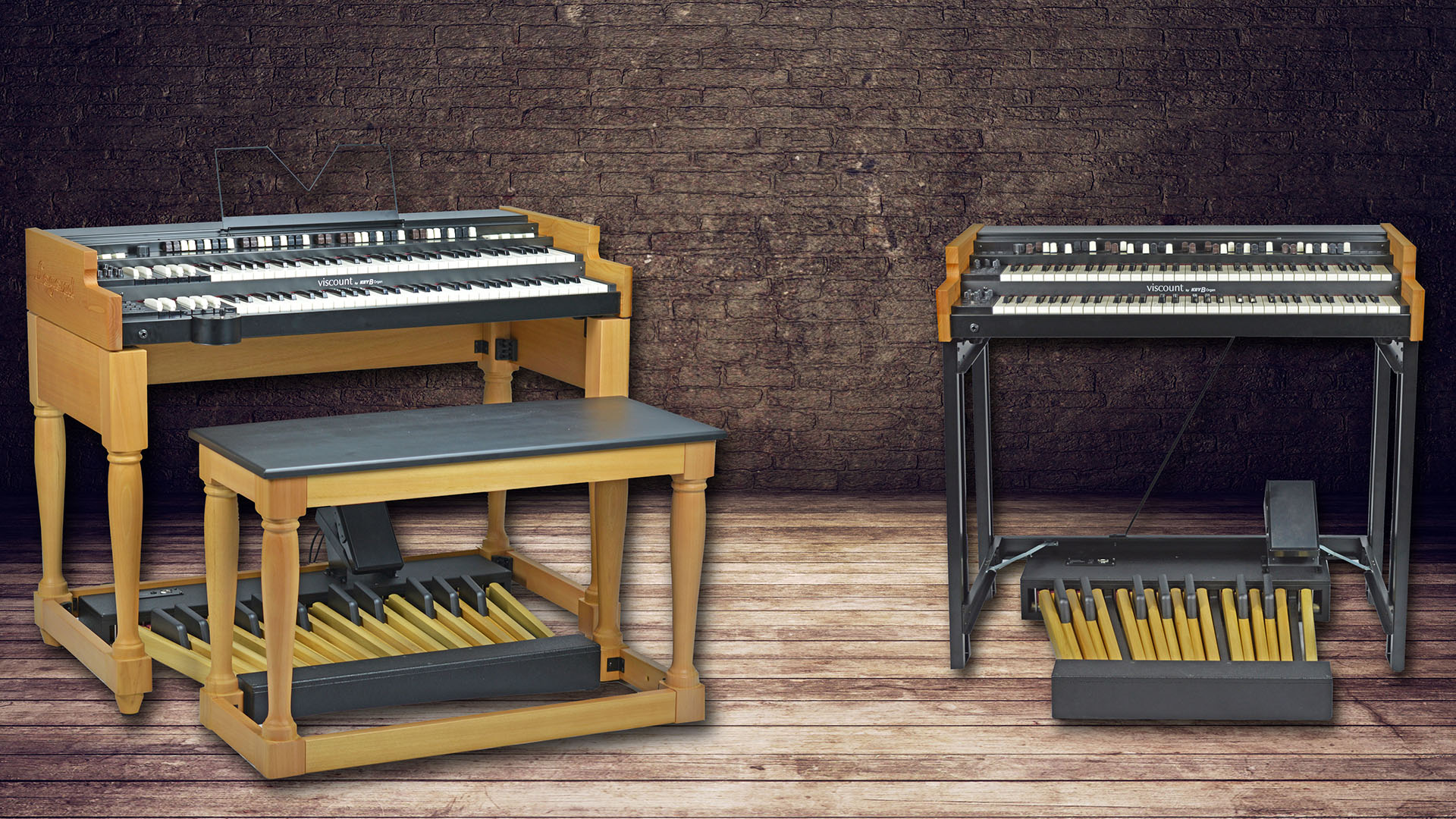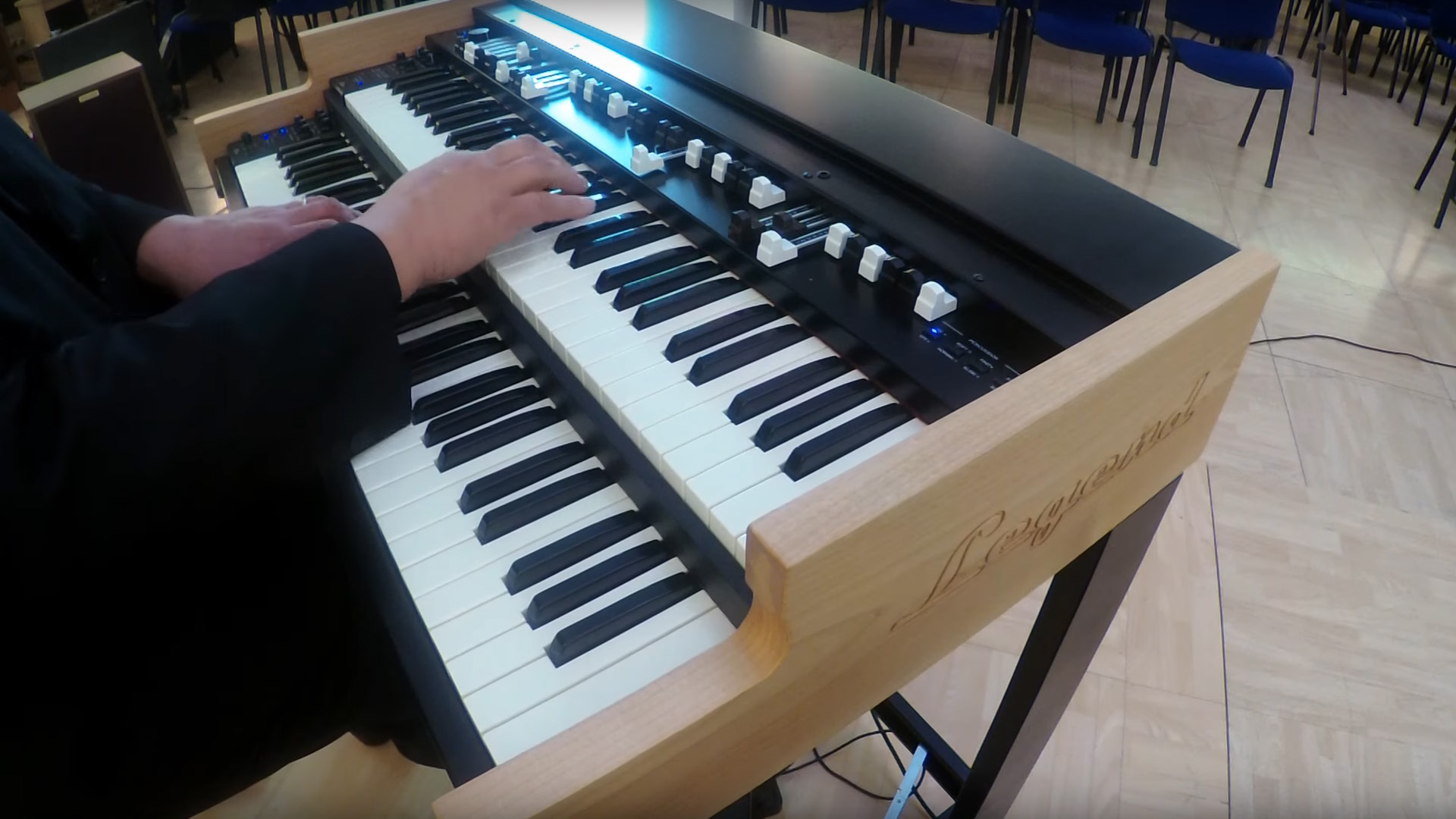 Viscount Legend organs*
We have the following instruments and accessories for sale (all prices incl. VAT, shipping / delivery is not included):
| | | |
| --- | --- | --- |
| Product | Price | More info |
| Viscount Legend | NOK 26,995 | View |
| Viscount Legend Live | NOK 19,995 | View |
| Viscount Legend Solo | NOK 11,000 | View |
| Wooden Stand Legend | NOK 7,990 | View |
| Wooden Bench Legend | NOK 6,950 | View |
| 25 note pedalboard inc. volume pedal | NOK 13,990 | View |
| 18 note pedalboard inc. volume pedal | NOK 11,990 | View |
| Transport Bag Legend | NOK 2,295 | View |
| Transport Bag Legend Live | NOK 1,695 | View |
| Viscount Volume Pedal | NOK 595 | N/A |
| Viscount Legend Halfmoon Switch | NOK 595 | N/A |
The instruments can be tested and bought at Newtone, please contact us for an appointment and availability.
* = Viscount has licensed Newtone's technology for use in their Legend organs.
Legend Introduction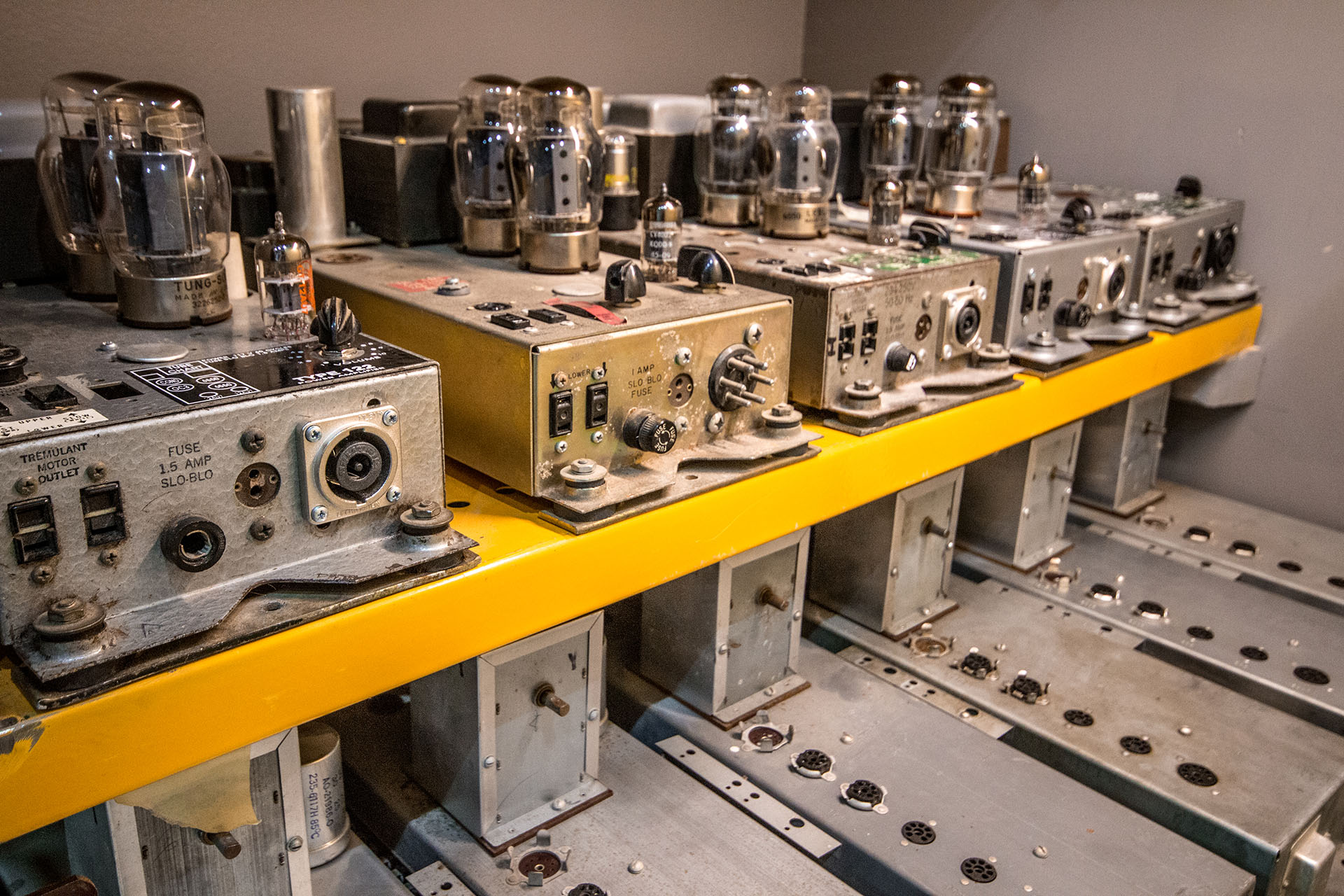 Hammond parts
Original (vintage) parts
During the last 25 years we have acquired deep knowledge and a large parts shop as well as good contacts in the United States for these instruments. We take pride in obtaining all of the parts for these instruments, please contact us for pricing and availability.
New parts
We also manufacture our own parts and accessories, the following products are made by Newtone (contact us for pricing and availability):
Frequency converters.
Leslie speed switch control kit.
Kick switch.
Line Output Box with Volume Control.
Conversion kit from 1 speed to 2 speed adapted to older Leslies.
Universal capacitor board for AO-28 and Leslie amplifiers.
Hammond and Legend history
Hammond and Leslie
When Laurens HAMMOND patented and launched his first Hammond organ in 1935, nobody thought this would be a new "all-time classic" in line with the instruments of Leo FENDER, Orville GIBSON, Robert MOOG and Donald LESLIE have become.
The result became a unique instrument that reached an audience far beyond the scope of its intended use, and by connecting Laurens HAMMOND's organs to Don LESLIE's rotating speakers, a unique sound was created that even today is used in most music genres.
Today, the development of new groundbreaking electronic instruments has almost completely stopped. The "Digital Revolution" that took the music industry by storm in the late 70's made it possible to produce new instruments that the world had not seen before. This resulted in a world of new keyboards and synthesizers that had a groundbreaking "sound" that was used in all music production.
As a result, the good old electric pianos, organs, synthesizers etc were put in the back room and the new "all in one instruments" took over the market..
In today's music production things have changed. New generations of musicians and producers are still looking for their own sound, and we now see that these old and well-liked analog instruments have gained a new life. Virtually all analog electronic and electromechanical instruments are used. These need to be put into working order, which requires a knowledge that is about to die out.
Today, physical replicas are made of most of these instruments. Digitally-controlled synthesizers have become a fact and have taken them a step further in evolution.
When it comes to Laurens HAMMOND and Donald LESLIE's instruments, we are in a completely different situation. These are physically large, electromechanical and heavy instruments that have hundreds of specific parts that are no longer manufactured. If any of these instruments are to work optimally, we must generally "cannibalise" other similar instruments. This is now about to end. The share prices are about to reach an overly high price level and the restoration of these instruments will soon be so expensive that only a few will have the economy to do this.
Another aspect is that the original sound of these instruments is about to disappear. Since the tonewheel organ is too complex, heavy, expensive and that technology is from the 1930s, it is known that this will not be put into production again.
Legend development
The tonewheel organ is a very complex instrument with many aspects. Many manufacturers have been trying to copy the tonewheel organs over the years. Both in analogue, electronic and digital versions. We have seen developments and advances in this area. But a common factor for all these instruments is that they have not managed to include all the artifacts that make the tonewheel organs a unique sounding instrument. Newtone has spent a lot of time creating a whole new architecture that takes into account all the aspects of Laurens HAMMOND's instruments. We still have a way to go. This is a development process that is constantly evolving.