Service and Repair
We have a new and modern repair shop that can handle all of the electronics repair and maintenance needs for the music industry, please contact us for estimates or any other questions you might have.
Repair of electronics:
Vintage and new guitar amplifiers.
Vintage and new synthesizers.
Vintage and new electronic organs.
Vintage electromechanical keyboards.
Vintage studio equipment.
Hammond and Leslie amplifiers.
New music related electronics.
Other services:
Repair and maintenance of mechanical parts.
Grinding and welding of new parts for instruments.
Manufacturing of new electronic components.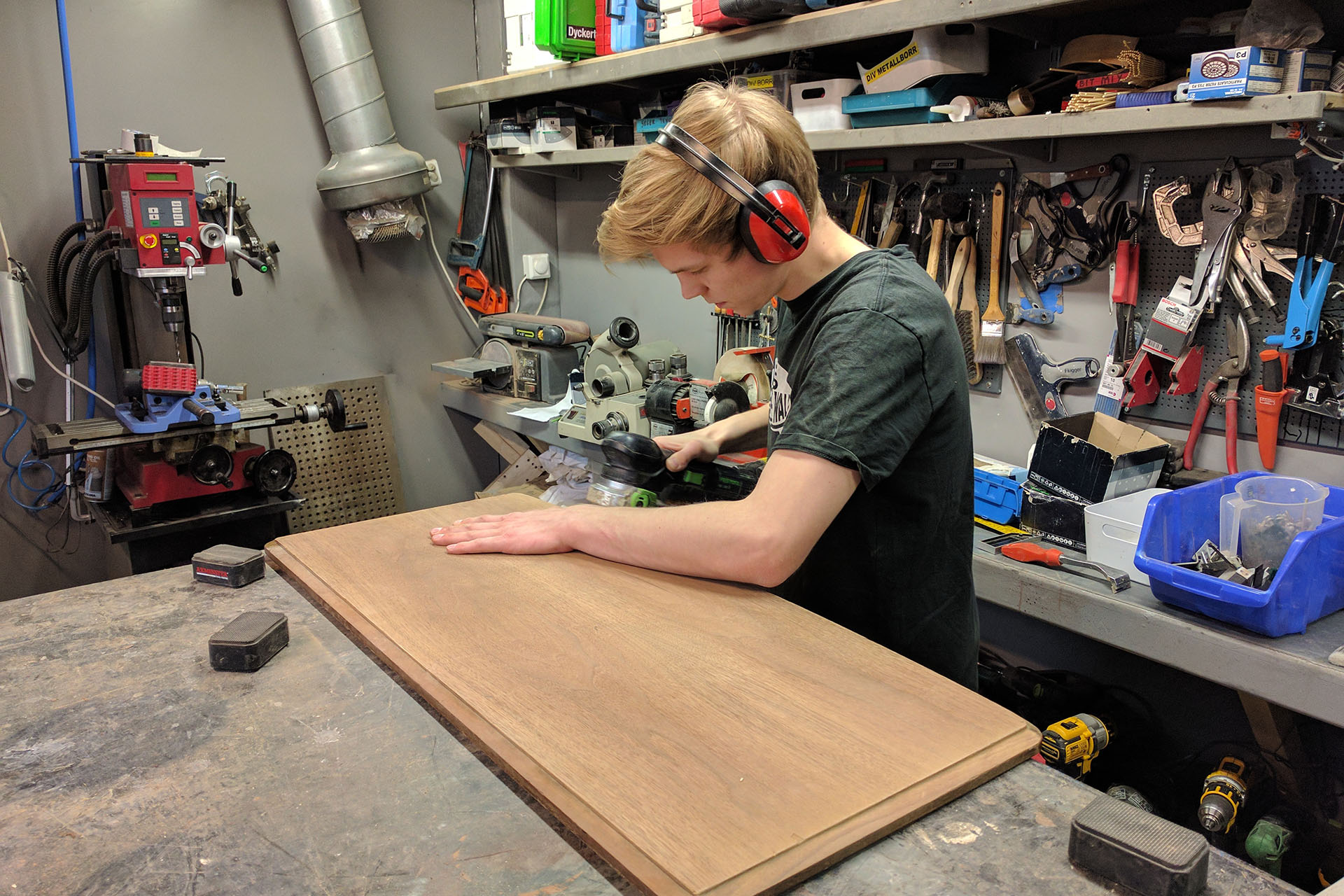 Restoration
Good old Hammonds and Leslies are worth taking care of! These instruments are no longer made and there is a growing problem with wear and tear on them.
Everyone who works at Newtone are musicians who need instruments they can trust. Based on this need, we have gained high expertise in these instruments. We are one of the very few companies in the world offering comprehensive restoration of Hammond and Leslie.
The following services are offered for Hammonds and Leslies:
Total restoration of all electronics and mechanical parts.
Total reuse of cabinets.
Painting and surface treatment.
Repair of damage to cabinets.
Refining and manufacturing of all parts in wood and metal.
Vintagebua
In collaboration with Jon Reidar Furulund (Vintagebua), we also offer a wide range of repairs and maintenance on Electric pianos, Clavinets and other electromechanical instruments.