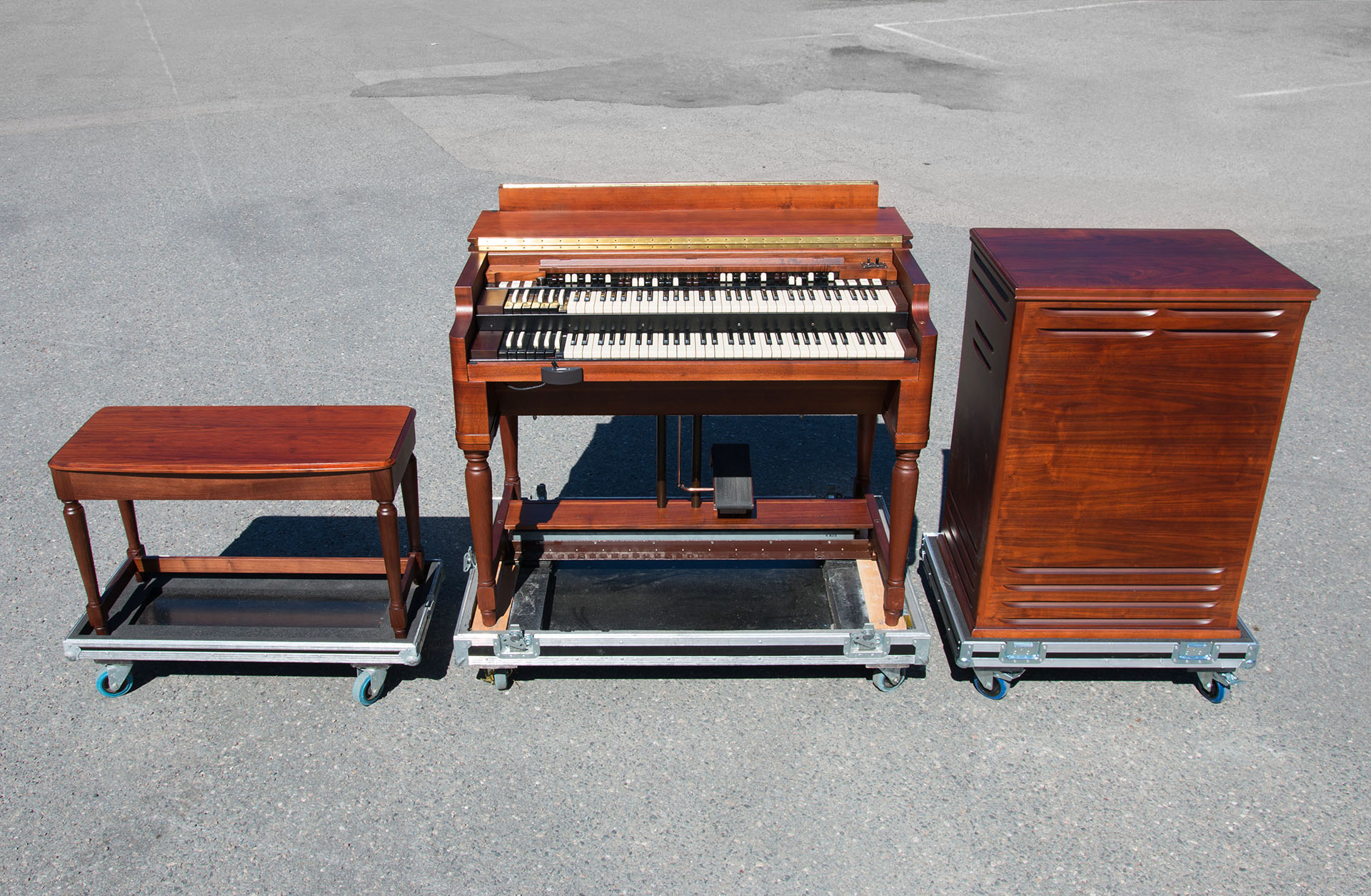 Hammonds and Leslies
Newtone currently has fully restored Hammonds and Leslies for sale, these are all delivered with a one year warranty, please contact us to see the showroom and try out the organs we have available.
How it all started
In 1990, our chief technician (Tom Erik) bought his first Hammond. This was a Hammond BC produced at "Boosey and Hawkes" in England. This instrument needed a lot of service and since no one could help out with the restoration, he had to acquire the knowledge by himself. This took several years and meanwhile, more information became available on the emerging internet. This made the restoration job much easier and after a few years the instrument was playable. This was the start of what is today one of Europe's leading workshops for Hammond and Leslie. PS: We still have the Hammond BC in our collection.
Organs currently available for sale
The description text is only available in norwegian. Prices include norwegian VAT, which will be deducted if the organ is exported out of Norway.
Beskrivelsen er kun tilgjengelig på norsk. Alle priser inkluderer MVA.